Each company has a soul and each soul deserves to be valorized and communicated.
For this reason the first step of our work is to listen to our clients, free of any prejudice, as they passionately tell their story and the story of their company.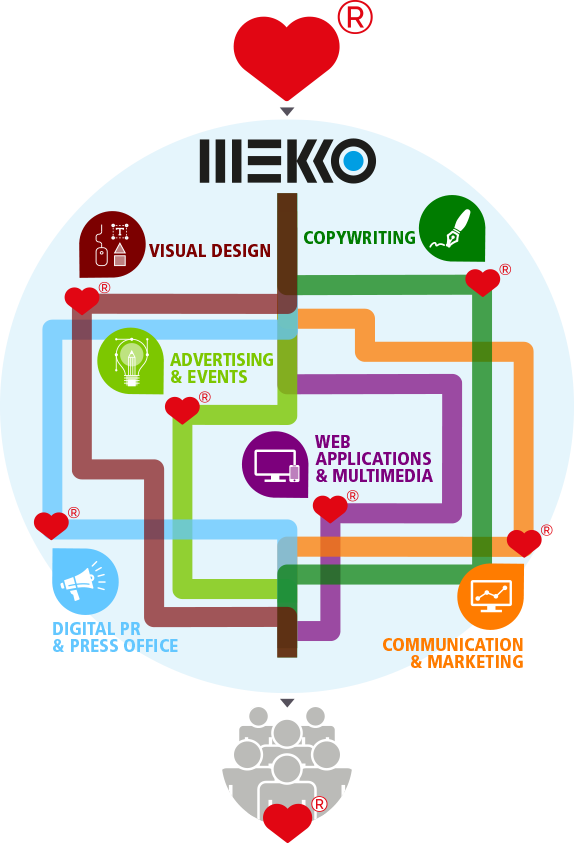 Our role is to understand the key aspects which define our clients' identity and build from them the best integrated communication strategy. A strategy that will be carried out through the creation and diffusion of interesting content through the ideal media channel mix.
We always keep an open, direct and constant contact with our clients, because we know that this is the key element to the success of our projects.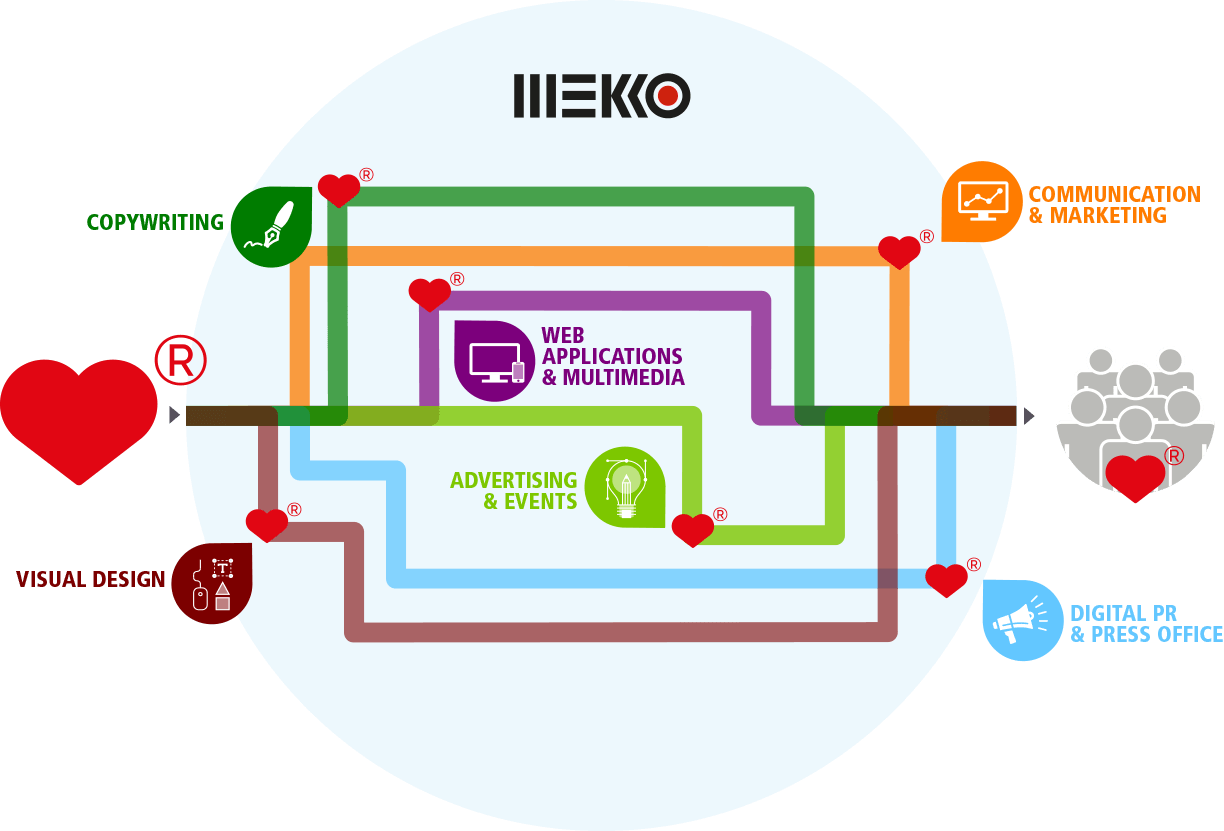 Communication & Marketing
Marketing and communication strategies
Market Analysis
Social Media Marketing
Digital Advertising, adWords
E-Mail & Direct Marketing
Digital PR & Press Office
Press Office
Public Relations
PR events: press, blogger
Digital PR
Content Management
Creative Copywriting and Editorial Activity
Content Management: house organs, websites, blogs, newsrooms
SEO copywriting
Advertising & Events
Media Mix Advertising: media plan and media buying
Events: planning, management, communication
Exhibition Design and Production
Merchandising
Visual Design
Illustrations
Media-Mix Advertising: creativity
Brand Identity
Photo: shooting and editing
3D: rendering and animation
Books, Catalogs, Brochures
Automatic Pagination
POP and Below the Line Materials
Branding & Logo Design
Web Applications & Multimedia
Websites
Mobile Apps
Cross-Media Productions
Videoclip
SEO
E-Commerce